Computer:
The School has made adequate arrangements to provide computer education to students with the help of professionals.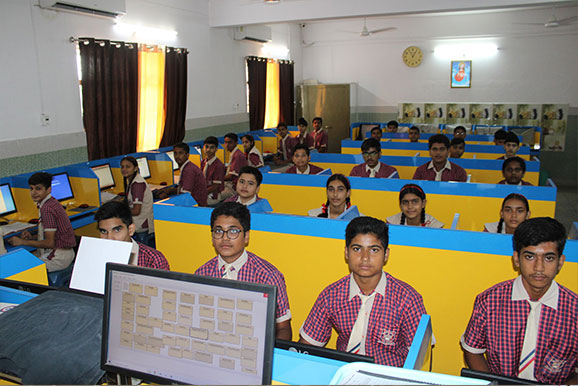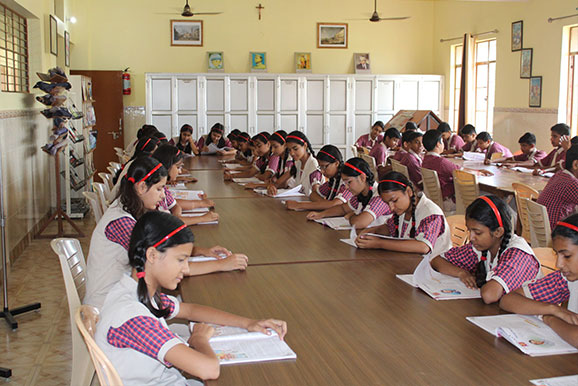 Library:
We have a well equipped library with a complete collection of latest Encyclopedia. Students are encouraged to use the library facility extensively both for free time at school and home reading.
Laboratory:
The School maintains reasonably good laboratories where all possible arrangements are made for the teachers and students to conduct various experiments in Physics, Chemistry and Biology.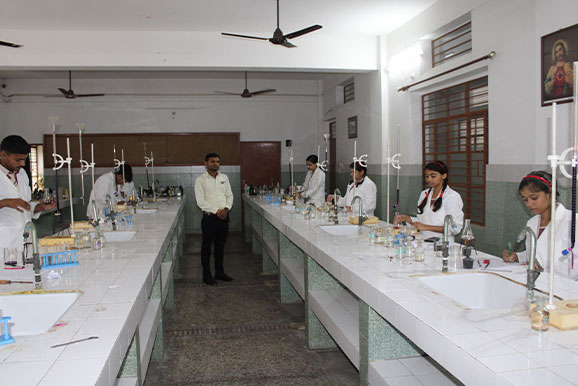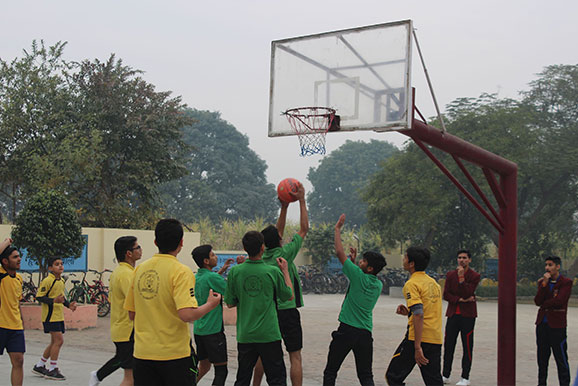 Games and Athletics:
The school provides all possible facilities to the students to develop their skills and talents in Basket Ball, Football, Kabaddy, Kho-Kho and Athletics items.
Cultural Activities:
Periodical training, round the year is extended to pupils to promote their aesthetic and effective domains. Speech, Essay Competitions, Debate, Skit, Various forms of dances, music, drawing etc. are some skill areas where the school takes keen interest.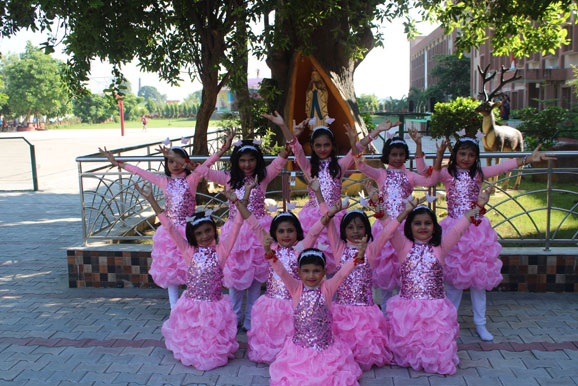 HUMANITARIAN SERVICE
The service we render to others is really the rent we pay for our room on this earth. The school runs "SNEHA SADAN", a home for poor girls and provides free boarding, lodging and education to uplift them.
OUT REACH PROGRAMME
As a part of the Educational programme the management, staff and students together have taken special step in reaching out to the less privileged ones in the society.
TO PARENTS
On parent-teacher meeting from 9.00 a.m. to 12.00 noon teachers are available for personal interview in connection with any query concerning the progress, conduct and attendance of the student. On other days the teachers may be contacted only through the Principal.
Visitors are not allowed to interview the class teachers and children in their respective business may be translated with the school authorities.
For communication with the Principal, parents are requested to mention in their letters the standard and division of their children.
During school hours children should not be asked to leave the school premises unless in the case of real necessity when permission will be obtained in writing. Only the father/mother/guardian whose photo attached in this hand book only will be allowed to take student home during working hours.
Parents are not allowed to enter the classroom or talk to the teachers during the class hours.
No office business will be transacted on holidays and after the office hours Co-operation between parents and school authorities is of paramount importance for a child's successful school career.
Parents are joint educators to instill in their children noble ideals, a sense of good discipline and polite behavior.
Criticism of the teachers and the school in the presence of the students should be avoided as it is injurious to their education. Any problem may be brought to the notice of the principal and solution sought.
No private tuition should be arranged without the permission of the Principal.